Show your car some Xtra love with our new and improved fuel


Proudly delivering Inver Quality Assured fuels to you


Every tank does some good for your car, your pocket and your community


Our Story
Inver is Ireland's fastest growing forecourt network, serving you Quality Assured fuels with excellent customer service, from our terminal to all Inver Service Stations. 
Founded in 1984, Inver is one of Ireland's largest national fuel suppliers. Our name comes from the Irish word 'estuary' reflecting the location of our state-of-the art from our JV oil terminal in Foynes, Co, Limerick.
Quality and traceability are integral to our business. Our 10 step fuel testing protocol ensures that all our fuels meet Inver's Quality Assured fuel promise – from refinery to all Inver Service Stations.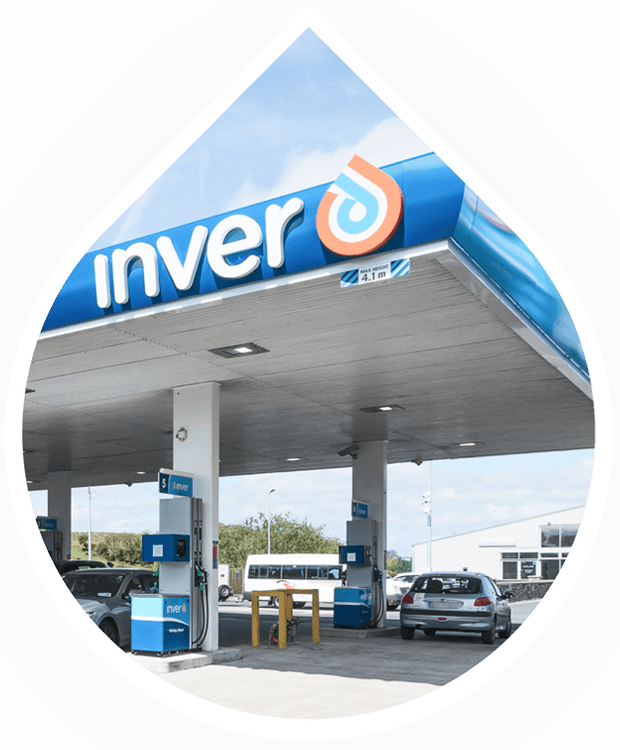 Years serving Quality Assured fuels in Ireland
Traceable Quality Assured fuels
Community organizations supported by Inver's Leading Lights to date
Litres of Fuel supplied annually in Ireland