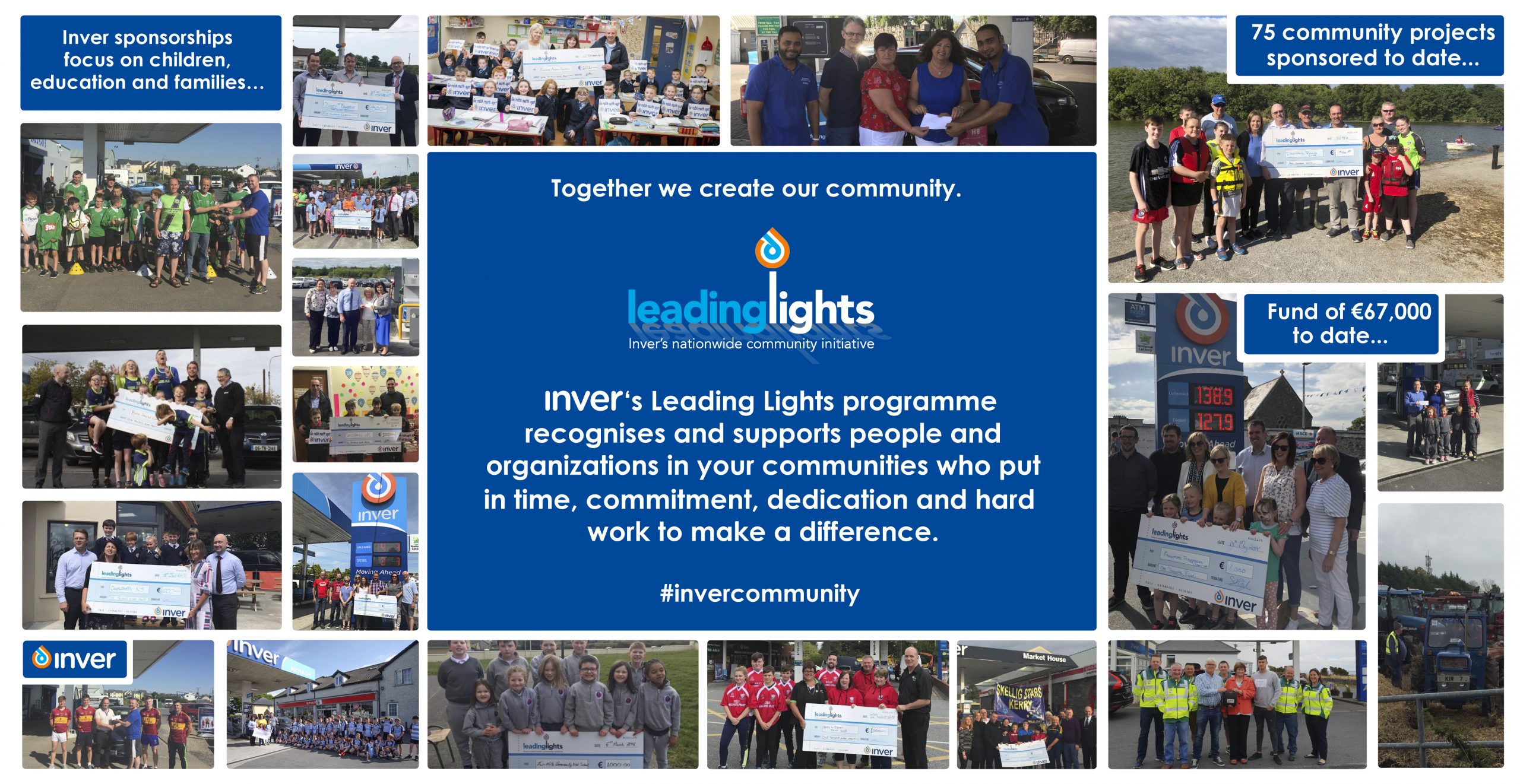 Leading Lights
Inver's 'Leading Lights' initiative goes right into local communities around our forecourts. Leading Lights provides on the ground local support to organizations that share our common goals to support education, technology, children and family.
Inver forecourts are an integral part of their communities and we are proud to support so many incredible, dedicated organisations giving their time, hard work and commitment to their communities.
Leading Lights takes place annually around the Inver Service Station network, follow our community stories @invercommunity
Munster Rugby Junior Supporters
Inver Sponsors Munster Junior Rugby Supporters Club – Become a Junior Member!
Inver sponsors 5,000 free junior club memberships annually for young Munster rugby supporters.
Membership renews every October to allow all fans an opportunity to participate.
Our corporate social responsibility programme is centred on children and how we can positively impact their childhood through fun, educational and interactive means within their communities. This is a wonderful opportunity to give children who play rugby and those who enjoy watching rugby the opportunity to be part of the Munster team and Inver community. Junior members have opportunities to win competitions, attend multiple events including play on the pitch, the annual Christmas party and many other opportunities to interact and meet their team.