Keep your business Moving Ahead with Inver's fuel Card
Do you want to save money on your business fuel costs?
With the Inver fuel card your business can save money at the pump, reducing your fuel expenses and we can help you track your fuel usage.
With Inver's Fuel card, you get Quality Assured fuels at better prices, allowing you to reduce your overhead and run your fleet more efficiently.
Inver fuel cards can be used at all of DCI's network.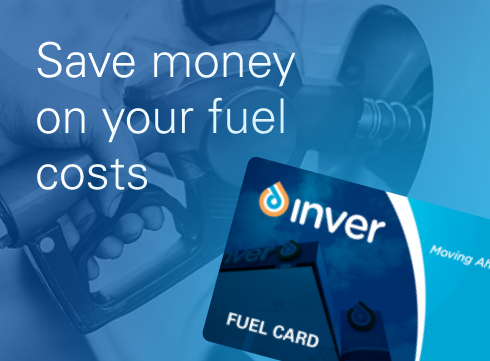 With the Inver Card you can:

Receive Inver Quality Assured fuels

Receive weekly fixed prices

Get price updates via text or email

Manage your annual fuel spend using our widely accepted fuel card

Reduce the risk of fraud with enhanced controls

Use Inver's fuel card nationwide

Track your fuel purchases with our easy to read weekly or monthly statements

Receive statements that show all your fuel purchases, detailing the time and location.

Gain a detailed understanding of your fleet's operations with real time insight

Provide your drivers with an easier way to manage funds using this single card solution

Participate in the Diesel Rebate scheme with Inver as an approved supplier