Inver Vaughan's, Milltown Malbay's Inver Leading Lights is Sporting Ennistymon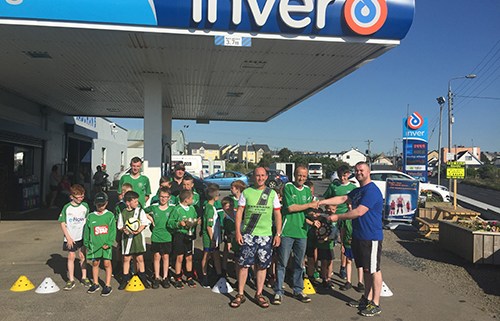 Sporting Ennistymon was officially launched in May 2008 and is an amateur Footbal Club based on the West Coast of Ireland.
The Club caters to players of all ages in their local community.
Greg Vaughan our forecourt partner in Milltown Malbay nominated this great club as a very worthy recipient of the Inver Leading Lights sponsorship and a thank you to all the committed volunteers who dedicate their time to the club and the players.
Our thanks to all the members of the club who joined Greg at the Service Station to receive the cheque!