Inver launches new company Fuel Card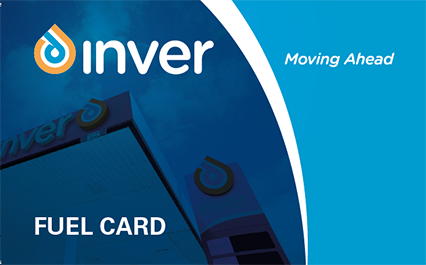 Inver's fuel card – the better way to keep your business Moving Ahead.
Inver's new fuel card launched in June, as part of our company goals to continually add beneficial services for our customers and our forecourt owners.
Our goal with this new fuel card is to help businesses save money at the pump, customers benefit from reducing their fuel expenses while keeping track of their fuel usage.
Inver has the ability to offer our customers guaranteed quality fuel, supplied directly from our co-owned terminal.  We can offer our customers better fuel prices as a direct supplier, helping reduce their business overhead.
The new Inver fuel card is widely accepted and can be used nationwide. This single card solution  can provide businesses with company drivers an easier way to manage their funds.
For more information and a fuel application form click on inver fuel cards page on our website.
Sign up for an Inver fuel card today and  give your business the Inver Advantage!