Barraduff Community Field Organization receive their Leading Lights cheque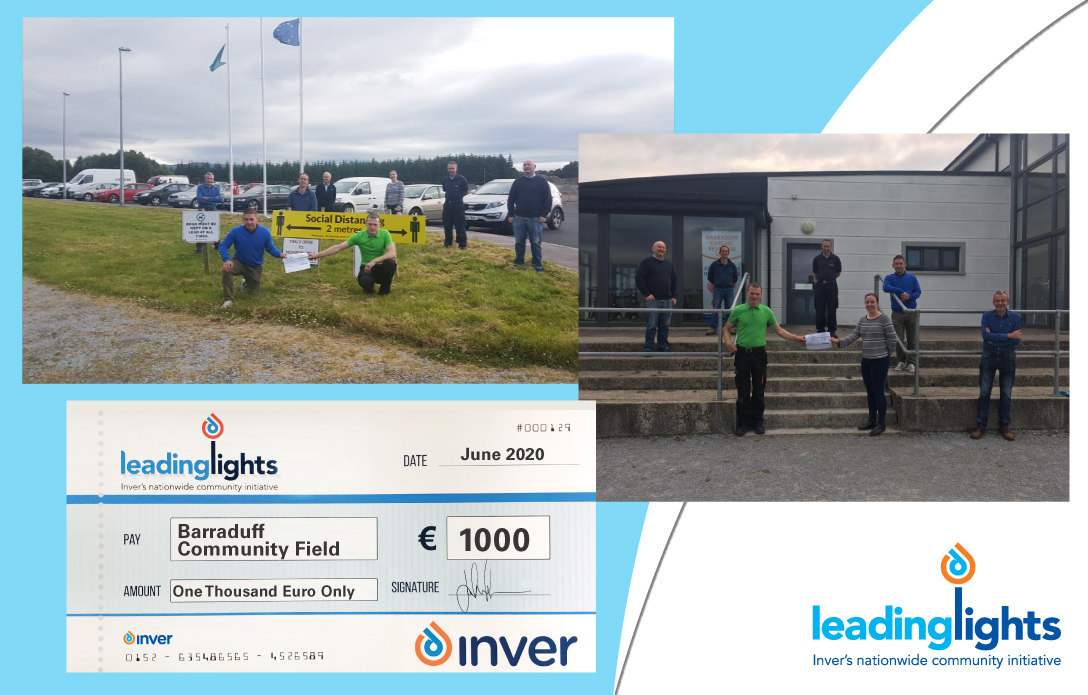 This is the second nomination for Barraduff Community Field Organization by Michael O' Donoghue, Inver in Barraduff. Providing amenities for both young and old, the Barraduff Community Field has become the heart of the community.  The amenities continue to improve and this year's donation will provide lights for the walking track, a huge enhancement now that winter is approaching. Development of the indoor kitchen and flooring will also continue.
This is an exceptional community project, offering an all-weather pitch that is surrounded by the walking track. It also includes modern indoor facilities where a variety of classes are held such as first aid and exercise classes.  This project truly brings connection and joy to the Barraduff community and we are proud to be part of it.  Our sincere thanks Michael for this wonderful Leading Lights nomination.