Community Crisis Team Ireland is Inver's new Leading Lights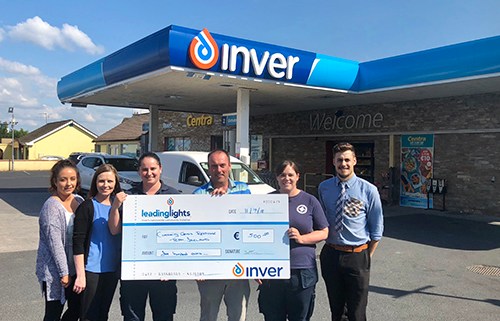 Nominated by our forecourt partner Brian Hanly at Inver Askeaton, Community Crisis Team Ireland provide an incredible service to their local community of West Limerick.
They are a non profit voluntary group who travel out in mobile units to support people in suicidal distress. They  operate from 5pm to 6am, 365 days a year. They respond to calls from people who may have noticed someone in distress, from family or friends that have discovered a loved one is thinking about suicide and to people who bravely call them on their own behalf.
The volunteers are trained in advanced suicide intervention skills, child protection policies, water safety and first aid, and will respond to people in their homes and any location where someone maybe in distress including towns, waterways and secluded areas.
Caitriona and Michaela represented this amazing organization who have saved over 240 lives to date.  Our thanks to Brian and his team at Askeaton for nominating Community Crisis Team Ireland, they truly are Leading Lights in their community.