Greenergy Acquires Inver Energy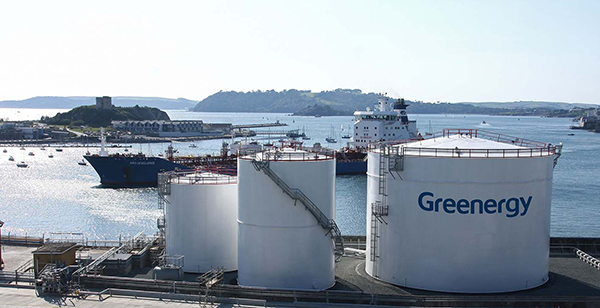 Inver Energy Limited announces the sale of 100% of the company's share capital to Greenergy.  The sale includes 100% share of Inver Energy (UK) Limited, Inver's UK subsidiary, and Inver's 50% share of the Atlantic Fuel Supply Company Limited and its oil terminal in Foynes.
Invers's business activities include import and storage facilities, fuel supply operations, and an Irish retail dealer network.  Inver's existing management team will remain in place and Chris O'Callaghan, Inver's Managing Director, will join the Board of Greenergy Fuels Holdings Ltd.
Chris O'Callaghan, Inver's Managing Director said:
'The acquisition by Greenergy is a very exciting opportunity for the company.   Greenergy and Inver are a close cultural fit, and the two businesses align very well together.  Inver's existing management team will remain in place as will our commitment to our customers and their businesses.   Greenergy's global reach and financial resources will allow Inver to execute our growth strategy across all facets of the business.  I look forward to this next step for the business, and while Inver will be part of a multi-national business, we will continue to think 'local'. '
Andrew Owens, Greenergy Chief Executive, said:
"Greenergy and Inver are both customer-focussed, can-do businesses and together we will maintain our focus on safety, operational reliability, low costs and superior customer service.   By combining Greenergy's global origination skills with Inver's storage facilities, branded retail dealer offer and strong local customer relationships, we aim to accelerate the expansion of Inver's business in Ireland.
The transaction is subject to the usual regulatory approvals and closing conditions.
For more information:
Chris O'Callaghan, Managing Director Inver Energy
Phone: +353-(0)21 439 6950, chrisocallaghan@inverenergy.com
About Inver
Inver is one of the leading fuel suppliers in Ireland.  Over the past 30 years this Irish company has grown their business from a local supplier of fuel oil to a national supplier of a full range of fuel products. They currently supply 10% of Irelands fuel requirements.
About Greenergy:
Greenergy is an established supplier and distributor of road fuels with a proven track record as the low-cost supplier delivering highly reliable customer service.  Greenergy manages fuel supply chains from refinery gates to customer sites, importing, storing, blending and distributing fuel and managing stock levels for customers.
In business for 25 years, Greenergy supplies some of the largest fuel retailers in the UK.  Its diverse customer base includes supermarkets, major oil companies, independent retailers and commercial users.   Greenergy also operates in Canada, Brazil and Bahrain.
About Atlantic Fuel Supply Company (AFSC):
AFSC is jointly owned by East Cork Oil Company and Inver Energy.  It owns and operates an oil import terminal in Foynes.  East Cork Oil Company will continue to own 50% of AFSC.