Inver's Community Facebook page has launched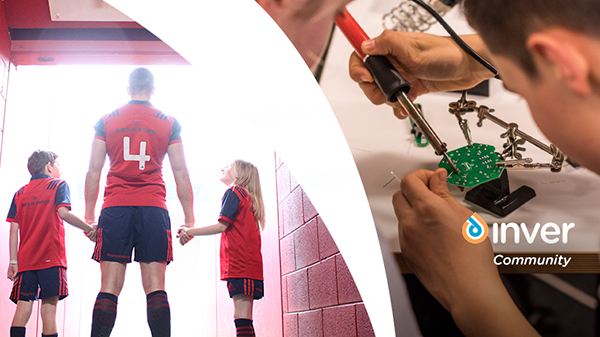 We  are delighted to launch the @InverCommunity facebook page to share stories around our community initiatives and highlight and support some of the great work done by local organisations.
Our sponsorship's are focused on supporting educational and personal development in young people, so we can help them evolve to realise their true potential.  Techspace and Munster Rugby Junior Supporters are our two main initiatives.
We will share videos, imagery and stories about Techspace which is an uplifting and inspiring youth technology education programme. Learn more about it at www.techspace.ie and follow them on facebook.
On Facebook, we will keep  you up to date on our Munster Rugby Junior Supporters sponsorship. We are looking to create some great experiences between Inver customers and Munster Rugby and of course we are once again committed to sponsoring the free membership of 5,000 children. See how Inver, Munster Rugby and Techspace came together in Thomond Park recently.