Inver's Leading Lights for Tarbert is Tarbert Fairy Trail and Sensory Garden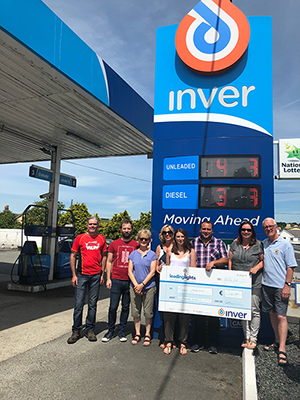 Nominated by our forecourt partner JP Collins in Tarbert, Co. Kerry, this fairy trail is truly a wonderland and a delight for children and adults alike.
There are so many beautiful fairy houses, picnic areas and so many magical surprises on this wonderful woodland walk. It is an incredible community project orchestrated by the Tarbert Association and designed and created by so many wonderful people in the community of Tarbert.
The fairy trail began about four years ago to create a magical place for children and this year the organization have taken it to new heights, so much to see and interact with on the walk.
Congratulations to the Tarbert Fairy Trail Group and our thanks to JP Collins at Inver Tarbert for nominating this lovely community Leading Lights.