St. Kieran's Hall, Johnstown nominated for Inver's Leading Lights programme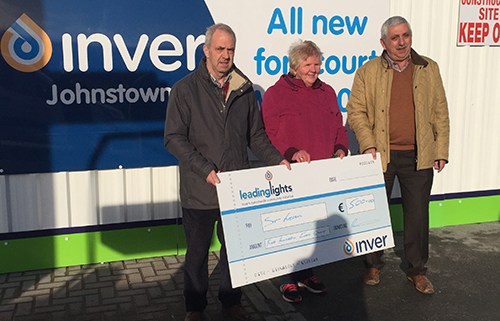 Dick Daly from Inver Johnstown was delighted to nominate the local community hall –  St. Kieran's hall as a worthy recipient of Inver's Leading Lights sponsorship.  Kieran Murphy accepted the cheque on behalf of the hall's committee.
Kieran noted the hall plays a pivotal role within the Johnstown community and provides a location for a myriad of clubs, occasions and activities in the community.
The hall is the location used to host many club meetings, there is a billiard table there and badminton is played there and is a location after funerals for people to meet. Kieran also stated 'the hall is the life blood of the community!
Our thanks to Dick Daly, Inver Johnstown for nominating such a worthy recipient for Inver Leading Lights initiative.