Creative Techfest 2017 – the annual event young people attend to celebrate being creative with technology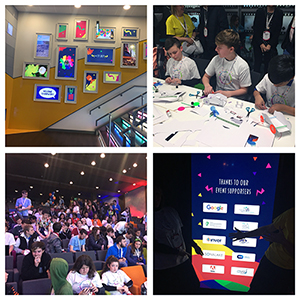 Creative Techfest is an incredible fun day, full of diverse and creative ways to interact, learn and use technology. Young people from TechSpaces all over Ireland attend the event to celebrate the culmination of their work at their local TechSpace . Awards are given out in many categories acknowledging the high levels of creativity achieved through out the year.
Inver sponsors TechSpaces around our Service Stations and our goal is to provide Children from all walks of life the opportunity to create and engage with technology and not be just  passive consumers. Children have the opportunity to learn to code and create within a diverse range of visual and physical mediums. Young people have the opportunity to learn skills not normally taught in the classroom in a fun, informative relaxed, supportive environment.
We are proud to be part of the journey towards Creating tomorrow's tech geniuses!