Perfect line out of Inver's Munster Rugby Junior Supporters Club and Techspace sponsorship programmes at Thomond Park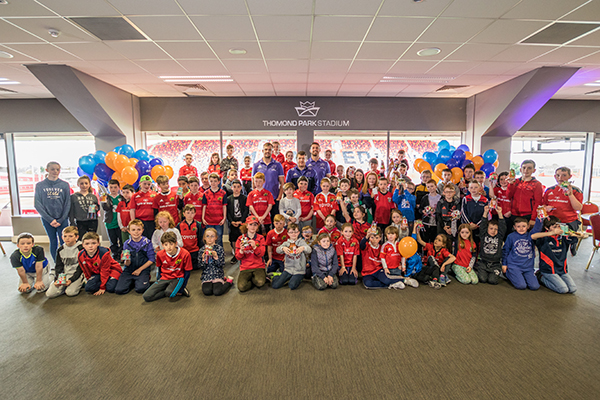 96 Munster Rugby Junior Supporters combined their interests in technology and rugby at an Inver sponsored event at Thomond Park.
Techspace provided 22 specialist youth workers to facilitate the junior members learning about and constructing their own  'scribble bot'.  The room was so quiet and a hive of concentrated activity as the girls and boys aged 8 to 12 enjoyed the process of building their 'bots' and choosing which Munster player they wanted to put on their bot.
Three Munster players joined the junior supporters to view their bots and watch them compete.  Mike Sherry, Dave Foley and Jean Kleyn took photographs and signed autographs with their junior fans. They answered some tough and hilarious questions from the young members during a Q n A led by the junior supporters.
Click on our 'in the community page' to see the video!